Get in contact with us at
1-888-429-5GKG
or
gkginfo@gkco.com
60-Day Payment Plan
---
60-DAYS PAYMENT PLAN
Now its time to select your payment plan

Select your payment plan from the drop down list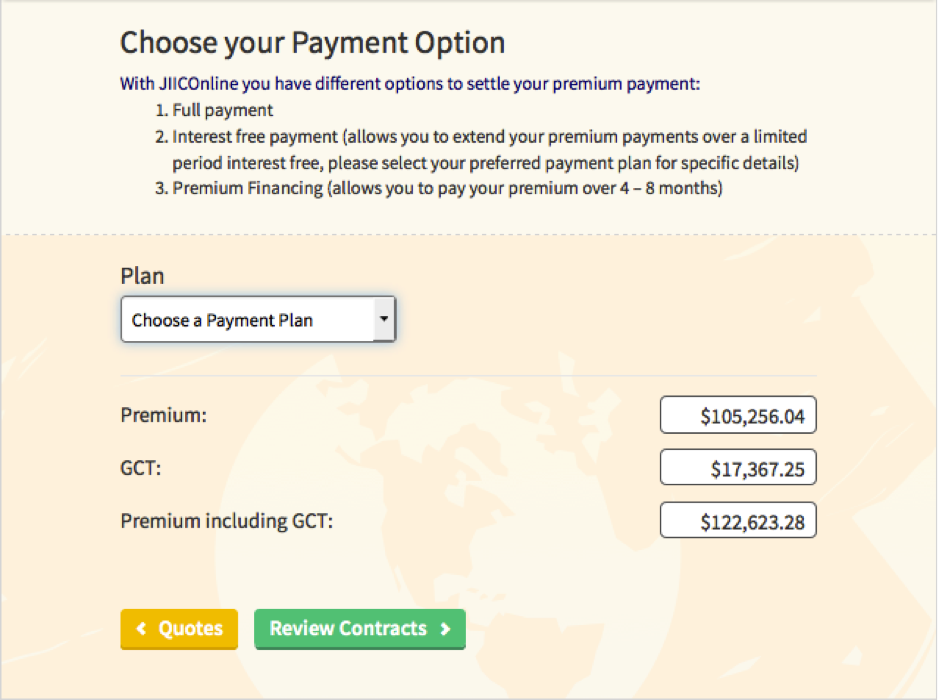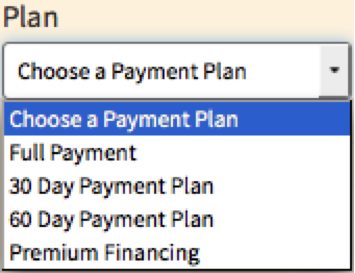 60-Days Payment Plan – allows you to pay your premium in three (3) equal installments. The first payment due today, the second 30 days from today and the third and final 60 days from today using any of the payment options available.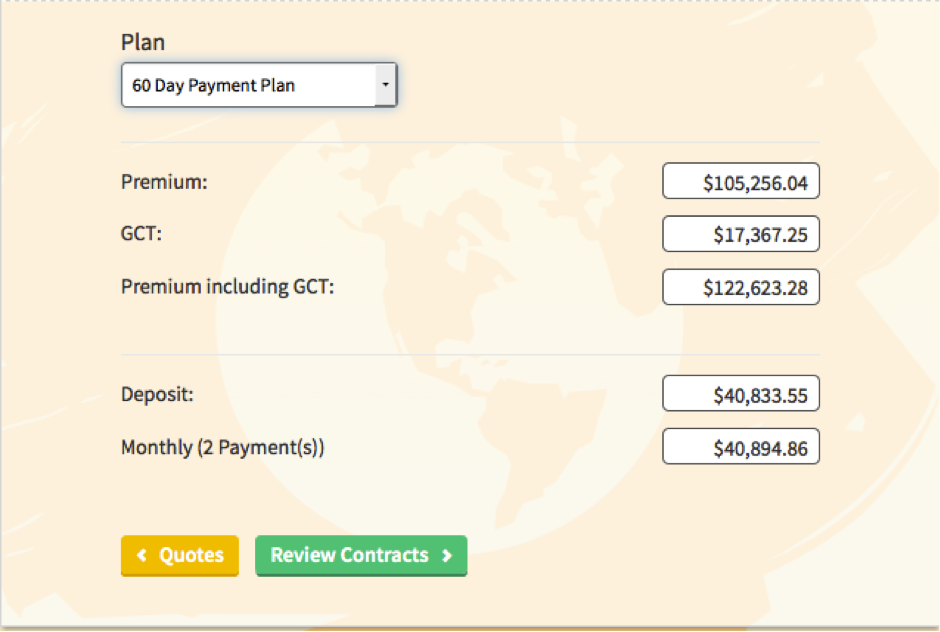 Once payment plan is selected, click Review contracts to proceed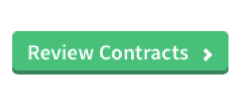 Review Agreements
The following contracts are applicable to your policy. Please take some time to review and agree to them. You will not be able to proceed without agreeing.

You may only -proceed with payment -after agreeing to the policy contract

Please check the box to indicate that you agree to the policy contract


Once you have agreed to the policy contract you can proceed to enter payment details. Select enter payment details to continue